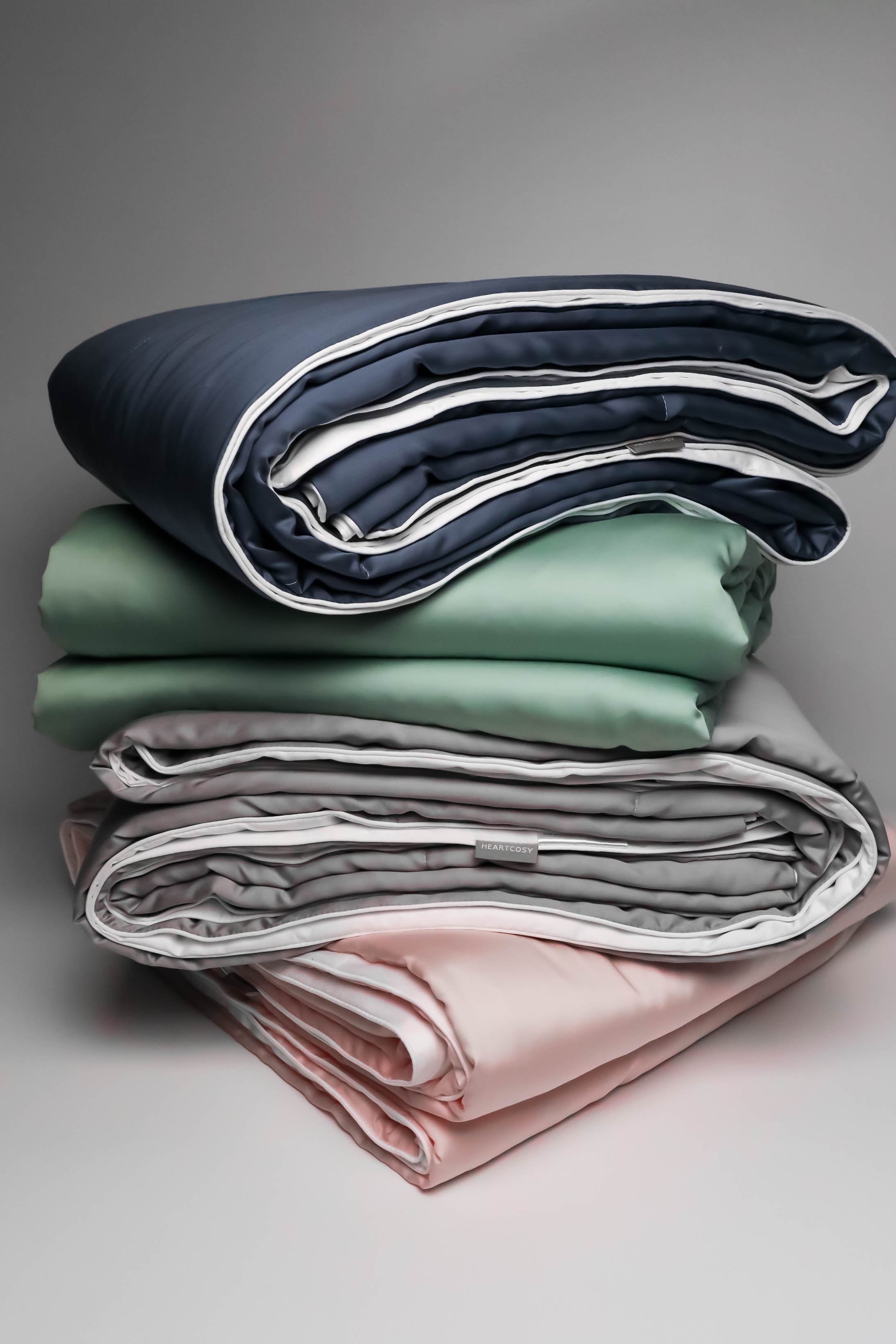 HOW TO MAINTAIN THE SILK QUILT?
HIGHLIGHT BESTSELLERS
Silk quilt is also called "noble quilt", it is very comfortable, but also very fragile. Therefore, Heartcosy is dedicated to share the maintenance methods and tips for silk quilts to help you have a better experience.
HOW TO USE THE SILK QUILT?
The silk quilt core is easily stained with dust and stains, so it is best to use it with a quilt cover. Try not to press on the quilt when you sleep, in order to avoid deformation of the silk quilt and to keep the silk quilt fluffy.
HOW TO WASH THE SILK COMFORTER?
Heartcosy silk quilts are treated with special technology and can be washed gently, but not ironed. dry cleaning should be avoided as much as possible to prevent the service life of the silk quilt from being reduced.
If the stain is localized, you can use a neutral detergent to wipe and dry it.
If the dirty area is small, use a special potion to wipe. After cleaning, it must be dried at low temperature to maximize the protection of the silk quilt. Silk quilt cores are generally not stained within three to five years, so the winter silk quilt is generally cleaned only the cover, the cover can be cleaned using cold water.
HOW TO DRY THE SILK QUILT?
Silk quilts should not be exposed to strong sunlight for a long time, just put it in a ventilated place and blow it for two days. If you find dust after drying, you can pat it with your hand, which is good for keeping the elasticity of the silk quilt. It is best to take it out of the sun for one to two hours every two weeks, otherwise the silk quilt will easily become moldy after being exposed to moisture.
HOW TO STORE SILK QUILTS? 
Silk quilts can be placed correctly to extend their service life. You should avoid storing the silk quilt in a humid and stuffy environment or in a plastic bag, otherwise it will easily get damp and lose its warmth and breathability.
In addition to avoid heavy pressure on the silk quilt, do not stack heavy objects on the quilt, so as not to thin and harden the silk quilt. Do not use mothballs, insecticides and other chemical agents, so as not to contaminate the silk.